Strip #13 (Monday, September 1, 2003): "Sordid"
- First - Previous - Next - Latest -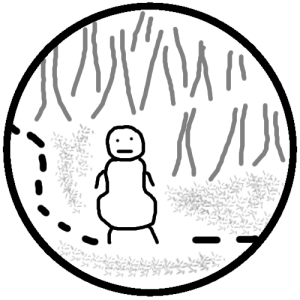 After hours of walking, it dawns on poor Billy that perhaps he DOESN'T know his way through the woods.
Familiar Circle Week
You are now seeing the lastest FC strip. ACCS will return Tuesday, September 2. The previous ACCS strip is here.