Strip #12 (Sunday, August 31, 2003): "Surely"
- First - Previous - Next - Latest -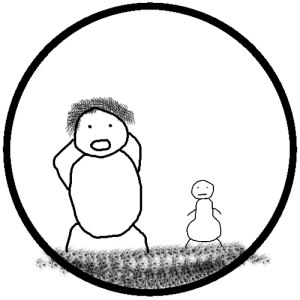 "Not again, Billy! You know you're only supposed to wash yourself in COLD water!"
Familiar Circle Week
You are now seeing the lastest FC strip. ACCS will return Tuesday, September 2. The previous ACCS strip is here.