Strip #11 (Saturday, August 30, 2003): "Spirited"
- First - Previous - Next - Latest -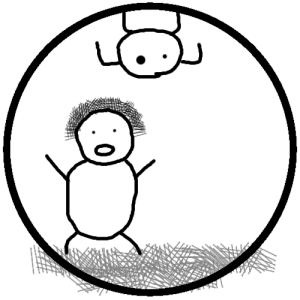 "No, I'm not helping you down. You knew what you were getting into when you started drinking the blood of virgins."
Familiar Circle Week
You are now seeing the lastest FC strip. ACCS will return Tuesday, September 2. The previous ACCS strip is here.