Strip #10 (Friday, August 29, 2003): "Swampy"
- First - Previous - Next - Latest -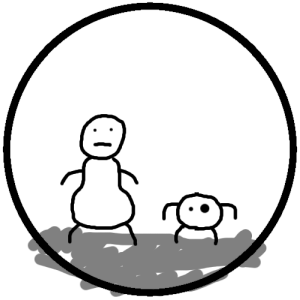 Just then, they both realized that they don't seem to be able to speak.
Familiar Circle Week
You are now seeing the lastest FC strip. ACCS will return Tuesday, September 2. The previous ACCS strip is here.